Business Cards
These are flat rate business cards for
wrestlers and promoters. I'm very fair on this. Any special designs or logos are welcome. This isn't Burger King but you CAN have it your way. Send me any requests or questions.
Click on any pic for enlargements.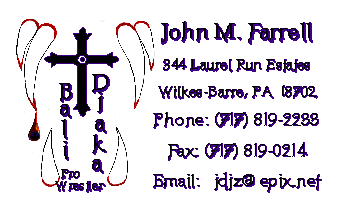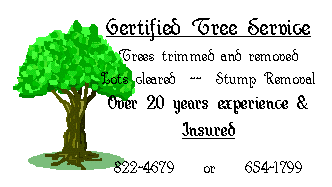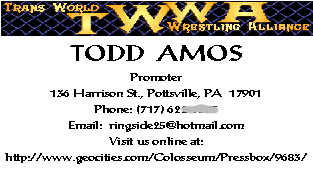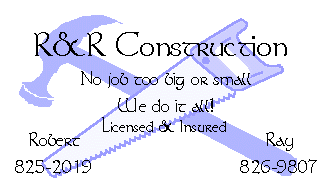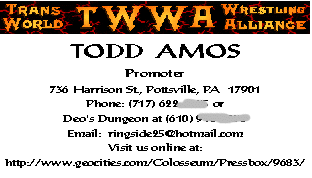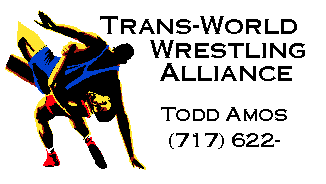 These are promo pics. They can have writing on them, they can be glossy or hard cover (same stuff as the business cards). The hard cover can have writing on the back. The glossies can't but they can have writing on the front. Backgrounds can be removed and interchanged as well.
For more information, EMAIL ME!